RESIDENCY: HILLS
25th July - 2nd August 2019
Brunswick Mechanics Institute Studio 1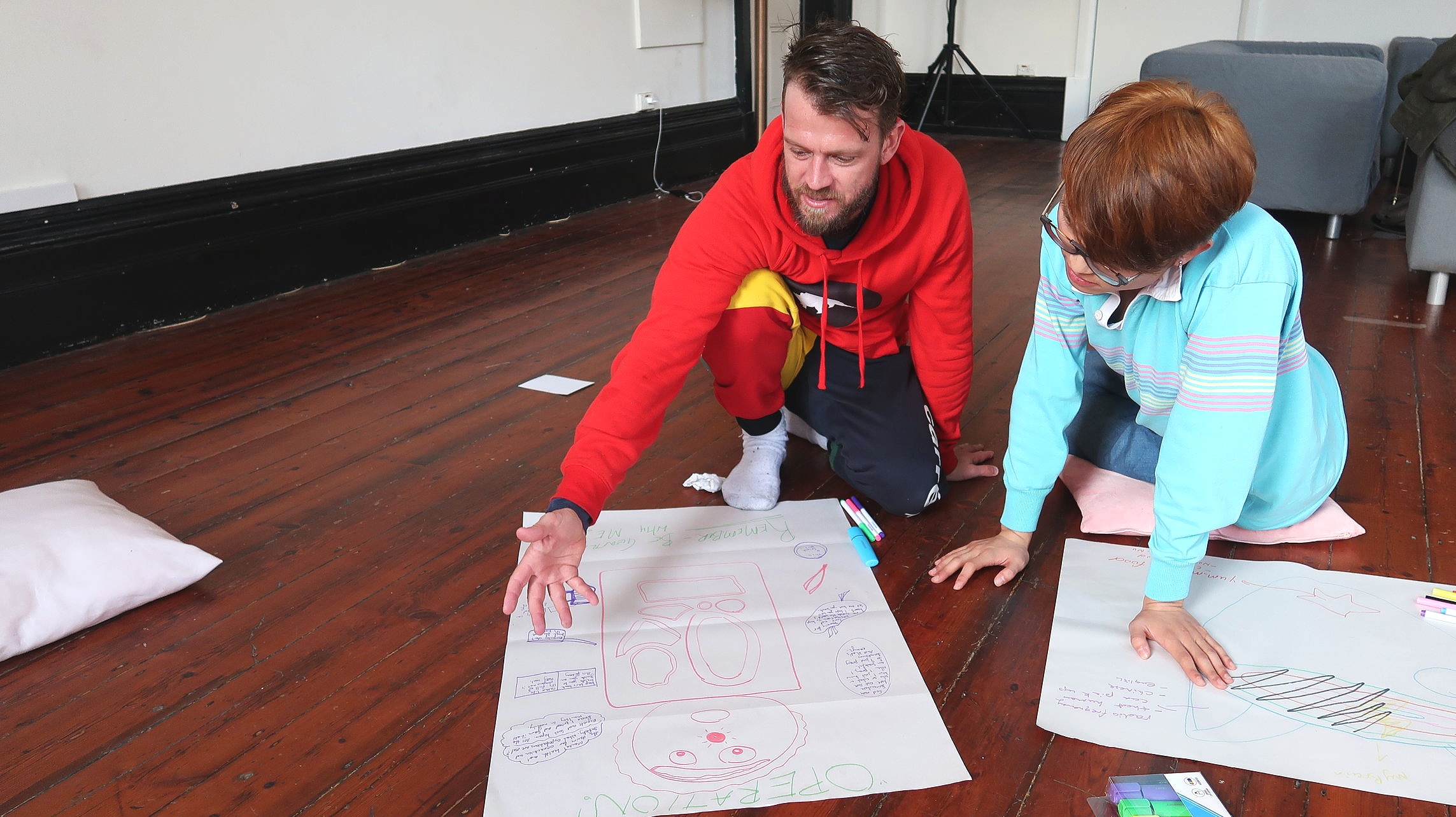 RESIDENCY: HILLS was a Creative Development supported by the Brunswick Mechanics Institute for "HILLS" - This work has been programmed in hillsceneLIVE 2019 (http://www.hillscenelive.com/).
This event has passed.

WORKSHOP
Each workshop invited participants to join Cheryl in looking back at the time of our grandparents and ancestors. Their culture, their language and their environment. For us to look at the present, and the future too.
This was an invitation to join the creatives in discovering and creating a new language. For us to find ways to navigate new spaces, old spaces, spaces of today. Participants were encouraged to explore their own idea of ancestry and culture - not necessarily following purely through one's blood line but possibly adoption or figures that have influenced your culture and identity.
Each workshop consisted of timed stream of consciousness writing, the mapping of ones ancestral lineage and mapping them out on one's 'body'.
CO -WORKING SPACE
In the last few days, the studio was opened up as a co-working space with the following intentions:
1. For people to come in and have a look at the responses from others in the workshop.
2. For an opportunity for people to partake in those exercises without the 'pressure' of timed structured workshop in a creative space.
3. For people to come in and simply read/journal in a space.
4. For any chats, tea, continuing the conversation of language, migration and culture.
CREDITS
Creatives involved: Cheryl Ho, Ng Sze Min, Carmen Lai, Joshua Mackenzie and Rachel Lee
Photo credits: Cheryl Ho
Special thanks to all the participants who attended the workshop and shared in the discussion with us.
Thank you to the Creatives at Brunswick Mechanics Institute for being such wonderful hosts in the space and providing support for the project.
MOVING FORWARD
At this stage, the work aims to have audiences follow a trail around Karwarra Gardens where the festival will be held. A geological mapping app "Echoes" will play tracks based on where participants are.
Audiences will experience the timeline of GIRL and her ancestors. Using audio to transcend time, place and history. They will delve into where they are from, where they have been and where they may have to go.
For more updates, please follow the hillscene live Facebook page